Okay I have promised you some details about last Thursday.

I was certainly expecting nothing exciting in the way of fun and games.

I was happy because testing was over.

School wasn't over yet, but at least the super stress was behind me.

LJ had volunteered at my school for 3 days so once it was over he was off to his own pursuits and I don't expect to see him until late Sunday.

I took Mollie to her babysitting job and without giving a thought to having the house to ourselves I headed to the gym.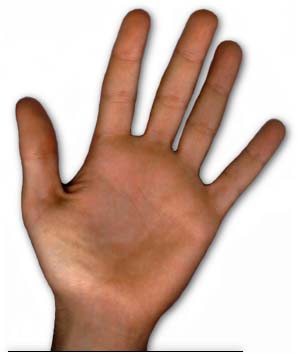 I worked hard at the gym I came home tired but relaxed. Nick came to me and kissed me the minute I walked in the door. He said "You must be hot after all that exercise." So he began taking off my clothes right in the living room. In minutes I was striped and he took me over to the couch put me across his knee. With all of our wonderful toys – crops, paddles, the tawse, flyswatters, wooden spoon, and many more, I often forget just how wonderful a hand spanking can be. It was like a wonderful birthday spanking – only I'm not that old!! Those last few were hard! And I was feeling wonderful.
He said a cool shower would be next. I went into the bath where he had candles lit – so romantic! Nick joined me in the shower used my favorite va
nilla soap to wash all the good parts. The cool shower felt great but it still made my freshly spanked butt sting. As I got out I thought Nick was handing me my glasses but instead he handed me our blind fold.
In the bedroom I turned toward the bed but Nick turned me in the other direction, toward the door. Standing there naked and blindfolded I wasn't sure what to expect but I was surprised when he slipped my wrist into two pre tied loops and hooked my arms over my head to the door! Nick then started spanking me with the leather paddle. He said "I got a call from the school today" (a total lie) "that said you had been surly and hateful to students and co-workers alike this week." (okay, that part was true!) "They wanted me to see if I could straighten you out!" (You give it your best shot, big boy!) I was ready to do the spanking dance when he stopped and freed my hands and lead me toward the bed.
I lay on the bed still blindfolded listening to Nick rummage thought the toy box. The tawse comes out next, that one thing I can tell by feel and I think there were other things but I really can't tell you for sure. I felt extremely well spanked when Nick took a break and gave me the vibrator as he got out the lube we use for anal play. As I used the vibrator Nick used the plug to heighten the sensation to almost more than I could stand.
He took me from behind and it was incredible. Each thrust brought unbelievable waves of pleasure. My ass was burning and the plug adds its own unbelievable sensation to the experience. Through all of this I hear Nick close to my ear breathing "When did you get so hot?" Me? I am married to the hottest man I know. The afternoon was one for the record book!
I think we both slept when it was over and I woke in Nick's arms with him smiling at me. I was no longer worried about a few more days at school. I wasn't worried about anything, I may never worry again! I think it's going to be another great summer!