I really like you people. You are great friends and you make me feel supported and cared for. We are doing fine. Our family is sad but we are pulling together as always.
It is great to be so close to Nick too. We have talked a lot. I haven't felt the need to close myself off as I would have in the past. There were some spanking for stress relief this week and I feel it kept us close.
Right now I am so excited about seeing
my twin
and Adam! I feel like I am traveling to another home. It was so strange when I was there the first time last summer. I felt right at home the minute I walked in. Prowling through the frig and the cabinets. I loved my room! Poor daughter #3, we are completely running her out of the house! I really don't mind her living in my room when I am not there.
I am also looking forward to getting an anniversary picture. There have been quite a few changes since we took our first picture a year ago this weekend. We have both changed, Eva more drastically that me, but we have both changed! Here is a review of what we did look like.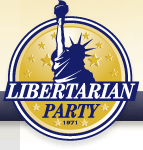 I want side by side pictures. So I think we will put on our most slimming out fits and see just how much difference there really is. This is pretty close to what I expect it to be now. Please just take my word for it.
Please go
here
to read Fantasy Friday if you haven't already. I will put up the author on Monday and you can read about it while we are on our way north. I have my coat and boots packed. You all know how Eva whines about the snow!