This is a special Friday folks! So special that I had to make two posts! Don't think you are missing your Fantasy Friday!! Click here, it a great one!!
Well my goodness Twin, what a year you have had!! I hope you took birthday pictures last year because the change is unbelievable!! I hope this years birthday spanking is the best ever!
Now folks you know we are twins but you know that it only because we are so much alike. The big secret here is that we really are not the same age at all. One of us is quite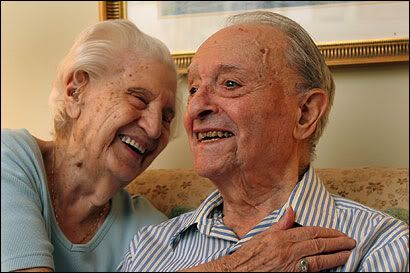 a bit older. Now I don't really want to say which so lets just look at the facts.
One of us has been married years longer than the other! One of us has only been married barely 25 years while the other is pushing 27 years. Who as been married so very long? Why that would be Eva.
Now it seems that one of us has three grown daughters. Grown, mind you, all in their 20's and graduated from college. On the other hand one of us has fairly young children, a son still in college, barely out of his teens. And a young daughter merely 15 still in high school. Which one has three GROWN daughters. Why I believe that is Eva too!!
But let's not be too hasty guessing who the older twin is! Let's just put one more fact in evidence. Which one is a
bout to become a grandma!!!
Now me, I'm not going to say who is older. I think you can look at the facts and come to that conclusion on your own!
But old as she is she is my twin and best buddy and I love her!! I hope Adam doesn't mind me posting his picture here but I wanted everyone to see what a great guy he is!